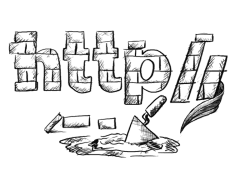 Imagine Web Solution designs website that are user-friendly, well-designed, easy to navigate and secure. Our highly professional and qualified team of web designer designs the website which is derived from your vision and results in a web site that is both appealing to users and drives online business.
As our website design is highly interactive and search engine friendly; we hold an immense pleasure of giving satisfaction and productivity to all our clients. We create unique, custom and eye catching websites that convert visitors into customers guiding them with the mission that your satisfaction is our satisfaction likewise your success is our success.
Tmagine web solution specialize in web redesign services that improve usability, credibility & visual design of your existing online presence making it search engine friendly according to the latest search engine trends for more productivity.
Why You Need To Redesign?
One may have countless reasons to redesign. But ask for yourself a few questions. Are you satisfied with your current website? Does your website comply with current web standards? Are your visitors satisfied visiting your website? Is the website user-friendly and easily navigable? If any of the above seems to be "No" then its time to rejuvenate the old design as every time "Old is Gold" rule cannot be applied.
Our highly qualified team is proactive to help you in all the needs your sites need to go under as per your requirement and time.
We help you fix your copy, your design, optimize your site for the web, port it to a CMS and upgrade.
New features, promote it, advice you on usability and more.
Dedicated and experienced web professionals are standing by to solve your web issues.